Karl Larsen
President / CEO
Karl Larsen brings over 40 years of direct industry experience and leadership to the position of President and CEO for Cesco Solutions. As President, Mr. Larsen oversees an experienced and multidisciplinary group of PhD's, Chemical Engineers, Chemists, Biologists, Scientists, and Sales Professionals. Mr. Larsen is a chemist and graduate of Northwest University, where he holds a degree in Business Management.
Shortly after beginning his business career in specialty chemical sales (Pulp and Paper, Petrochemical, Wastewater and Food Plants), Mr. Larsen was promoted to VP of Sales for Chemical Services Northwest (Cesco, Inc.). In 1992, Mr. Larsen purchased Cesco and the company has grown significantly since then, transforming from a small northwest regional specialty chemical company into a reputable North American company that provides green and more advanced chemistries and application technologies to improve human safety and the environment.
Happily married with six children, Mr. Larsen currently resides in Bellingham, Washington.
Katherine Larsen
Owner/ Business Administration
Katherine Larsen has worked at Cesco in various capacities since 2002. Mrs. Larsen began the start-up of Cesco's growing online business in early 2016 and continues to actively participate in the operations of the company. After attending college in California, she moved to Oregon where Ms. Larsen managed at Nordstrom for 8-years. She then moved to Bellingham where she met her husband Karl and they started their family. Over the years, Mrs. Larsen has worked with her husband in their various business efforts and traveled to conferences and heavy industrial areas all over the world. In her spare time, she enjoys spending time with family, fishing, tennis, camping, gardening and boating. Katherine and Karl are happily married with 6 children and reside in Bellingham, Washington
Shane Hennig
Quality Manager
Shane oversees the quality of Cesco products, leads the R&D team, and supports the sales team.  He is also the owner and implementor of Cesco's ISO 9001:2015 Quality Management System.  As a graduate of Western Washington University with a science degree in Chemistry, Shane Hennig brings a fresh perspective to Cesco as the Research and Development Chemist. He has a passion for product development and researching ways to further improve existing Cesco formulas and application technologies and was Cesco 2018 Employee of the year!
Shane is recently married to his wife Hannah in May of 2020.  Shane met his wife in Chemistry class at Western and now they are married and both working in the industry!
Mark Eggink
Operations Manager
Mark Eggink has been working at Cesco for over 24-years as Operations Manager. Mr. Eggink runs the Cesco plant operations and logistics teams. His responsibilities include the Cesco ISO 9001:2015 Total Quality Management System (TQMS), purchasing, receiving and scheduling of customer deliveries across North America. Mr. Eggink has extensive knowledge of chemistry blending, turning high quality raw materials into innovative Cesco finished products.
After attending college in Oregon, Mr. Eggink and his wife moved to Washington.  Prior to Cesco, he was employed in operations at a patented resin manufacturing plant for 13 years.  Mr. Eggink raised his family with his wife in the Bellingham area and enjoys participating in competitive sports such as basketball.
Ethan Liggett, MBA
Assistant Business Manager
Ethan is responsible for developing business improvement strategies for Cesco and its customers. In addition to interfacing with many industrial and commercial accounts, he manages the eCommerce program. Ethan is a community minded resident of Bellingham and earned his undergraduate and MBA degree in business from Western Washington University. Prior to joining the Cesco team, Ethan was an eCommerce Specialist for a large organic oil company and a Lean Six-Sigma Consultant. Ethan is a strong believer that key components for successful organization are continuous improvement efforts, a defined culture, and streamlined business processes.
When Ethan is not working, you'll likely be able to find him on the golf course, fishing, or enjoying his time with family and friends.
Katrina Schwartz
Accounting Manager
Katrina manages financial reporting, budgeting, forecasting, and accounts payable/receivable. With an associate's degree in accounting, she has extensive experience in bookkeeping, financial statement preparation, tax preparation, and customer service, specializing in small business management.
Outside of work, Katrina enjoys spending time with her family, which includes two children and pets like cats, dogs, and snakes. She also enjoys crafting, fixing cars, camping, and exploring how things work.
Sam Ingram
Plant Manager
Sam manages the daily productions schedule, inventory control, and safety protocol. He joined Cesco in 2022 after working as a Receiving Manager, Laboratory Technician, and Environmental Construction Technician. Sam received his M.S. Management Degree in 2018 from Bellevue University in Nebraska where he lived before moving to Fort Collins, Colorado.
Sam's love of the PNW finally drove him to move here with his girlfriend, dog, and cat. His hobbies include hiking, running, paintball, napping outside, and watching hockey.
Katelyn Hilton
eCommerce Services Manager
Katelyn manages eCommerce shipping and Customer Service.  She ensures all shipments meet any applicable shipping regulations, engineers optimal product shipment packaging, provides timely response to any customer concerns, as well as helping to monitor eCommerce inventory levels.
Katelyn graduated in 2018 from Los Medanos College for Criminal Justice and is currently working on a Bachelor's in Environmental Science.  She recently moved to Bellingham from California and enjoys crafting, singing, dancing, and acting in her spare time.  Her true passion is cooking and food science and has plans to start a garden this summer!
Daniela Drummond, PhD
Corporate Account Manager
Daniela Drummond, PhD., joined the Cesco Solutions sales team in 2017 and has excelled in maximizing customer profitability through providing sustainable environmental solutions and optimizing industrial processes in food processing, water treatment, petrochemical and pulp and paper plants.
Dr. Drummond graduated with a degree in chemical engineering and then went on to complete her Masters in Chemical Engineering from Unicamp. She wanted to learn more and so completed her Doctorate Program in Chemical Engineering from Unicamp/Carnegie Mellon with a Postdoc in Development of Chemical Processes. She has been published in several book chapters and scientific journals.
Dr. Drummond is happily married and has two kids. She enjoys traveling to new places all around the world.
Josh LaFountaine
Northwest Regional Sales Manager
Josh LaFountaine began his career blending and manufacturing industrial chemicals with a well-known national chemical provider. Mr. LaFountaine's curiosity and drive soon motivated him to pursue a career in sales. With over a decade of industrial chemical sales and service experience in a large variety of manufacturing businesses, there are many success stories on his industrial resume. Mr. LaFountaine joined Cesco in 2009, primarily focusing on managing pulp & paper, wastewater and food processing industrial accounts for the company in Washington and Oregon. Over the years, Mr. LaFountaine has developed a well-deserved reputation for building long-term business relationships based on mutual respect, shared goals, excellent service, and helping customers improve their operations and profitability with green and innovative chemistries.
Mark Furneaux
Regional Sales Manager / Canada
With a B.S. degree in Microbiology/Biochemistry from the University of Victoria, Mark Furneaux has served as a Forestry Engineer, Mines Inspector, and Forestry Consultant, as well as a Laboratory Research Technician for the Government of Canada. A native of Canada, Mr. Furneaux currently resides in Vancouver, BC.
Mr. Furneaux joined Cesco in 1998, and since then has developed and applied his expertise across a wide range of clients and industries. As Regional Sales Manager, Mr. Furneaux is primarily focused on managing sales and operations in Western Canada, providing comprehensive problem solving and service to the Pulp and Paper, Wastewater, Transportation, Petrochemical and Food Processing industries.
Paul Newland
Chemical Sales Engineer
Paul Newland earned his Chemical Engineering degree from the University of Maine.  He has an extensive background in polymeric materials, food processing, wastewater treatment and pulp and paper. Mr. Newland has spent most of his career selling and servicing specialty polymer and other chemistry applications for various industrial applications, focusing on retention, drainage and liquids-solids separation. For an 11-year period, Mr. Newland was a Sales Representative and Regional Manager working with adhesives, sealants and coatings through an industrial distribution network in seven states in the Northwest. Mr. Newland enjoys working with customers to solve problems through product selection to improve chemical efficiencies, performance and reduced application costs with environmentally friendly products.
Mr. Newland enjoys dragon boat racing and living in the Portland, OR area with his wife and two daughters.
Dennis Stahl
Sales and Service Professional
Dennis Stahl is a Sales and Service Professional working with Cesco commercial Pool and Spas customers, food plants and other industrial businesses. Mr. Stahl enjoys helping people solve all sorts of chemistry and mechanical/electrical related problems, taking pride in being "the Swiss Army Knife of Cesco Sales."
Before joining Cesco, Mr. Stahl worked in Sales and Service with US Food Service and Ecolab, selling food, equipment, and cleaning chemicals. As a one-time Head Chef on a cruise ship, he knows the food business and need for quality Cesco cleaning and sanitation products that improve health safety and the environment.
Mr. Stahl is happily married and has several pets. His hobbies include outdoor recreation, building, motorcycling, dog training, brewing, bee keeping, gardening, and playing guitar and drums.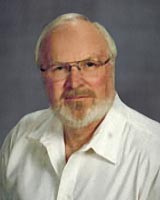 Dennis Tonkin
Technical Consultant
Dennis Tonkin earned his B.S. in Chemical Engineering from Washington State University. Mr. Tonkin spent 2 years in industrial chemical sales followed by nearly 20 years in sales and sales management with a major industrial water treatment company. During this time, Mr. Tonkin specialized in application of polymers for liquid/solid separation across multiple industries. This expertise led to 9 years with the company's Technical Service group, providing technical backup, troubleshooting, project startup/management, and training to the company's sales staff. Mr. Tonkin has extensive polymer application experience in Pulp/Paper, Recycle Paper, Mining, Municipal, Petrochemical, and Food Processing industries.
Mr. Tonkin currently provides technical support to the Cesco sales team and resides with his wife in beautiful Wenatchee, Washington.
Tom Woodward
Technical Consultant
With over three decades of unparalleled innovation and a wealth of experience in the pulp and paper industry, Thomas W. Woodward stands as an exceptional figure in driving product development and excellence within Cesco Solutions. His remarkable journey in revolutionizing specialty chemical products within the pulp and paper sector spans across multiple high-profile roles with some of the largest known brands, numerous publications and patents and marks him as an intellectual powerhouse and a key contributor to our company's success. Tom resides on his several hundred acres farm in Virginia with wife Elise, happily raising grass fed cattle and running their successful Bed & Breakfast.
Tony Macy
Assistant Operations Manager
Tony Macy brings over 24-years of specialty chemical logistics and sales experience to Cesco clients. Mr. Macy is a Certified DOT Class B Driver, Certified Pool Operator (CPO) and production and warehouse dynamo. He has an excellent working knowledge of Cesco and Buckeye International cleaning and sanitizing chemicals and has been with the company since 1995.
Mr. Macy has been happily married for over 30 years with two grown daughters. They enjoy family gatherings, road trips, and Disney. An avid sports fan, his favorite teams are the Seahawks and Mariners and he often spends weekends and evenings officiating high school and college sports teams.
Spencer Gueno
Research and Development Chemist
Spencer performs quality assurance on Cesco Products and is part of the R&D team.  His goal is continuous improvement of Cesco products and developing new chemistries for industrial applications.  He has a Bachelors of Science in chemistry from Western Washington University, class of 2017.
Spencer grew up in Bellingham and enjoys going on hikes, playing the guitar, and exploring.
Beth Albee
Accounts Receivable / Purchasing
Beth oversees the front desk reception at Cesco and Accounts Receivable. Previously to joining the Cesco team, she worked at a large national pipe supply company, managing Accounts Payable and Accounts Receivable. Beth always brings a positive can-do attitude and a friendly smile to the workplace as she works with her fellow employees and customers. She is the mother of 4-children, twin girls and 2 boys, not to mention her Chihuahua named Honey.
Outside of work, Beth enjoys cooking, traveling, movie nights, camping and playing games with her kids!
Matthew Posocco
Accounts Payable
Matthew started at Cesco in 2022 as an Accounts Payable Coordinator. Some of his responsibilities include receiving shipments and paying bills. Matthew is originally from Connecticut and decided to come to Washington to pursue a career in the Hospitality Industry. He has 15 years of experience working as a Park Ranger and Assistant Manager for Thousand Trails. Matthew and his wife have 2 boys and a dog. In his spare time, he enjoys reading, running, hiking, and listening to his favorite bands.
Brandon Boehm
eCommerce Production Lead
Brandon is an experienced eCommerce production lead with a diverse set of skills and capabilities. With a background in working for various companies, he brings a unique perspective to his work and can tackle challenges with ease. In his free time, Brandon enjoys playing video games, listening to music, watching movies, and swimming. He also loves to spend time with friends and family. A fun fact about Brandon is that he is ambidextrous and can write equally well with both his left and right hand.
Michael Hill
Driver
Meet Michael, one of our multi-talented staff members at Cesco. As a CDL driver and product technician, Michael brings a wealth of knowledge and experience to our team. He has worked in an array of industries and has a diverse skill set that he applies to everything he does.
When he's not working, Michael enjoys spending time with his wife, two children, three dogs, and a cat. He loves supporting his daughter's passion for volleyball and cheering on his son during his motorsport races.
At Cesco, Michael's commitment to safety, efficiency, and customer satisfaction is evident in everything he does. He is always striving to improve and find new ways to exceed our customers' expectations.
Kendall Lounsbury
Driver
With years of experience in chemical blending, loading, and delivery, Kendall brings a wealth of expertise to our team. Prior to joining us, he worked at a hydroblasting company, gaining valuable knowledge in the field.
Off the job, Kendall enjoys spending time with his family. He has been happily married for 27 years and has three wonderful boys who keep him busy with their sports and activities. He also has a beloved dog who is always by his side.
Anthony Dudley
Driver
Meet Anthony, one of our talented staff members at Cesco. He brings years of experience and a strong work ethic to everything he does. When he's not working hard at the office, Anthony enjoys spending time in the great outdoors. He loves to fish, hike, and camp, and he often takes his trusty dog along for the adventure. He is also a dedicated father of two, and he cherishes the time he spends with his children.
Aaron Olson
Production Lead
Aaron is a diligent and dedicated worker who quickly made an impact on our team. Within just a few months of joining us, Aaron's exceptional work ethic and commitment to excellence led to his rapid promotion to the position of production lead. His expertise in production processes and his ability to motivate his team make him an invaluable asset to our organization. When he is not at work, Aaron enjoys watching the Raiders.
Koen Larsen
QC / Production Technician
Koen is a skilled and versatile worker who values hard work and dedication. Currently balancing work and studies, Koen is a true jack of all trades with a promising future ahead. He is currently assisting Cesco's QC and Production teams.
Robert (Bob) Fields
Production Technician
We are proud to introduce you to Bob, one of our experienced product technicians at Cesco. With over 30 years of experience in the industry, Bob has been a huge help to Cesco's team.
When Bob's not working, he enjoys spending time with his family. He is happily married, has two children and two grandchildren. Bob is also an avid golfer and loves nothing more than hitting the links on his days off