Chemical Sales Engineer
Paul Newland earned his Chemical Engineering degree from the University of Maine.  He has an extensive background in polymeric materials, food processing, wastewater treatment and pulp and paper. Mr. Newland has spent most of his career selling and servicing specialty polymer and other chemistry applications for various industrial applications, focusing on retention, drainage and liquids-solids separation. For an 11-year period, Mr. Newland was a Sales Representative and Regional Manager working with adhesives, sealants and coatings through an industrial distribution network in seven states in the Northwest. Mr. Newland enjoys working with customers to solve problems through product selection to improve chemical efficiencies, performance and reduced application costs with environmentally friendly products.
Mr. Newland enjoys dragon boat racing and living in the Portland, OR area with his wife and two daughters.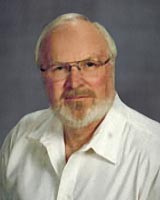 Technical Consultant
Dennis Tonkin earned his B.S. in Chemical Engineering from Washington State University. Mr. Tonkin spent 2 years in industrial chemical sales followed by nearly 20 years in sales and sales management with a major industrial water treatment company. During this time, Mr. Tonkin specialized in application of polymers for liquid/solid separation across multiple industries. This expertise led to 9 years with the company's Technical Service group, providing technical backup, troubleshooting, project startup/management, and training to the company's sales staff. Mr. Tonkin has extensive polymer application experience in Pulp/Paper, Recycle Paper, Mining, Municipal, Petrochemical, and Food Processing industries.
Mr. Tonkin currently provides technical support to the Cesco sales team and resides with his wife in beautiful Wenatchee, Washington.
Corporate Account Manager
Daniela Drummond, PhD., joined the Cesco Solutions sales team in 2017 and has excelled in maximizing customer profitability through providing sustainable environmental solutions and optimizing industrial processes in food processing, water treatment, petrochemical and pulp and paper plants.
Dr. Drummond graduated with a degree in chemical engineering and then went on to complete her Masters in Chemical Engineering from Unicamp. She wanted to learn more and so completed her Doctorate Program in Chemical Engineering from Unicamp/Carnegie Mellon with a Postdoc in Development of Chemical Processes. She has been published in several book chapters and scientific journals.
Dr. Drummond is happily married and has two kids. She enjoys traveling to new places all around the world.
Sales and Service Professional
Dennis Stahl is a Sales and Service Professional working with Cesco commercial Pool and Spas customers, food plants and other industrial businesses. Mr. Stahl enjoys helping people solve all sorts of chemistry and mechanical/electrical related problems, taking pride in being "the Swiss Army Knife of Cesco Sales."
Before joining Cesco, Mr. Stahl worked in Sales and Service with US Food Service and Ecolab, selling food, equipment, and cleaning chemicals. As a one-time Head Chef on a cruise ship, he knows the food business and need for quality Cesco cleaning and sanitation products that improve health safety and the environment.
Mr. Stahl is happily married and has several pets. His hobbies include outdoor recreation, building, motorcycling, dog training, brewing, bee keeping, gardening, and playing guitar and drums.  Fun Fact: Dennis was Cesco's 2019 Sales Champion of the year!
Operations Manager
Mark Eggink has been working at Cesco for over 24-years as Operations Manager. Mr. Eggink runs the Cesco plant operations and logistics teams. His responsibilities include the Cesco ISO 9001:2015 Total Quality Management System (TQMS), purchasing, receiving and scheduling of customer deliveries across North America. Mr. Eggink has extensive knowledge of chemistry blending, turning high quality raw materials into innovative Cesco finished products.
After attending college in Oregon, Mr. Eggink and his wife moved to Washington.  Prior to Cesco, he was employed in operations at a patented resin manufacturing plant for 13 years.  Mr. Eggink raised his family with his wife in the Bellingham area and enjoys participating in competitive sports such as basketball.
Assistant Operations Manager
Tony Macy brings over 24-years of specialty chemical logistics and sales experience to Cesco clients. Mr. Macy is a Certified DOT Class B Driver, Certified Pool Operator (CPO) and production and warehouse dynamo. He has an excellent working knowledge of Cesco and Buckeye International cleaning and sanitizing chemicals and has been with the company since 1995.
Mr. Macy has been happily married for over 30 years with two grown daughters. They enjoy family gatherings, road trips, and Disney. An avid sports fan, his favorite teams are the Seahawks and Mariners and he often spends weekends and evenings officiating high school and college sports teams.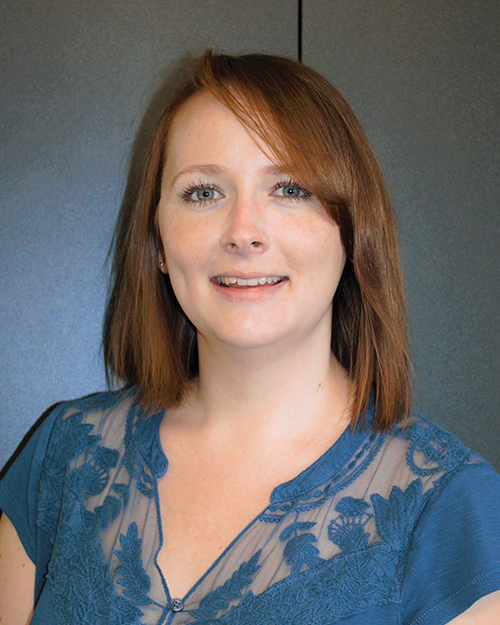 Purchasing
Abbie wears many hats at Cesco and is responsible for Accounts Receivable, Purchasing, Customer Service and more!  She started working at Cesco shortly after graduating from Ferndale High School and has been working here for 8 years.
She is recently married and has two fur babies – Tucker and Trixie.  Abbie enjoys hunting and fishing with her husband, baking, crafting, and taking pictures.  Fun fact:  She had a pandemic wedding officiated by Cesco company owner Karl Larsen!
Quality Manager
Shane oversees the quality of Cesco products, leads the R&D team, and supports the sales team.  He is also the owner and implementor of Cesco's ISO 9001:2015 Quality Management System.  As a graduate of Western Washington University with a science degree in Chemistry, Shane Hennig brings a fresh perspective to Cesco as the Research and Development Chemist. He has a passion for product development and researching ways to further improve existing Cesco formulas and application technologies and was Cesco 2018 Employee of the year!
Shane is recently married to his wife Hannah in May of 2020.  Fun Fact: Shane met his wife in Chemistry class at Western and now they are married and both working in the industry!